This is a sweet tropical beverage, so named for it's rich green color – no actual plants were involved in the making of this drink! It's really a shot, but Julie likes it as a drink over ice – just be careful! It packs a punch 🙂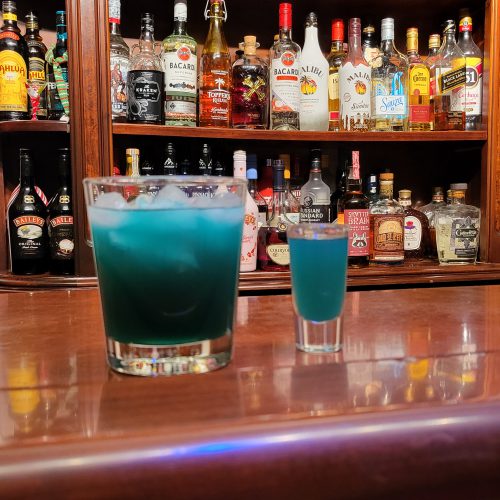 Liquid THC aka Liquid Marijuana
A deceptively sweet shot that's both tropical and refreshing!
Ingredients
3/4

cup

Captain Morgan

3/4

cup

Malibu Coconut Run

3/4

cup

Midori Melon Liqueur

3/4

cup

Blue Curacao Liqueur

3/4

cup

Pineapple juice

3/4

cup

Lemon Juice

3/4

cup

Simple Syrup
Instructions
Serve as a shot or over ice as a drink – but be careful – this is much stronger than it tastes!
Notes
It's really just equal parts of all 7 ingredients – I have been know to make a huge batch with 2 cups each – I picked 3/4 cup simply because that's what the little cans of Pineapple juice are 🙂
Simple Syrup recipe is available here as well.